FREE COACHING RESOURCES
Our goal is to help make you the best coach you can be. When you win, we win. Here are some great resources we have put together to give you the edge over your competition.
GLAZIER DRIVE FREE ACCOUNT
Glazier Drive is the most in-depth platform for online football coach learning. It includes:
29 complete coaching systems
New up-to-date content weekly during the offseason
Hundreds of topic-specific deep-dive digital events
ATHLETE TRAINING
Kohl's Kicking Camps-Kohl's Kicking Camps provide the single biggest stage for specialists in America. They are the only camp trusted to rank specialists for ESPN and choose specialists for the Under Armour All-America Game.
National Football Academies - NFA provides the highest quality skills training systems and services coupled with ultimate customer service. We provide coaches, athletes, and parents the highest level of instruction and information, personalized service, and knowledge they need to advance their training programs.
National Strength and Conditioning Association - Founded in 1978, The National Strength and Conditioning Association (NSCA) is a nonprofit association dedicated to advancing strength and conditioning and related sport science professions around the world.
BLOGS & FORUMS
Coach Allen - The official site of Keith Allen a college football head coach.
Coach Hoover - Coaching articles, playbooks, and resources.
Coach Huey - The biggest football coaching discussion board online.
Jerry Campbell Football - Coach Jerry Campbell's coaching resources and discussion boards for coaches of all levels.
COACHES ASSOCIATIONS
American Football Coaches Association
National High School Football Coaches Alliance
National Federation of State High School Associations
National High School Coaches Association
National High School Athletic Coaches Association
High School Football Associations By State
COACH RESOURCES
Coach Book - The professional networking site for coaches and sports performance specialists-get connected today!
Coach Tim Murphy - Double Wing & I Wing Football.
Coaching Portfolio - Develop a professional coaching portfolio that will help you land that next job!
Eight Laces - Preparing coaches for the job of their dreams and providing dynamite resources for coaches and athletic directors.
Euro Players - European Football Website where coaches can find players for European football leagues.
Football Coaching Sites - A directory of websites for football coaches.
Gonzalez Passing Game - Combining facets of the Run and Shoot, the BYU system, and the West Coast offense, this highly diversified and aggressive approach combines quick-rhythm passing, a zone and gap scheme oriented running game, and no-huddle capabilities with multiple shifts, motion, and personnel groupings.
Kick Tracker - iOS & Android App that tracks & analyzes field goals, kickoff & punting stats and helps improve overall performance.
Option Football - A coaching resource dedicated to providing information on the intricacies of option football. Know the Option. Run the Option. Love the Option!
Triple Option Football Academy
vIQtory Sports - Where good players go to become great players through mastering the mental part of the game. Through a mobile app, blogs, and a podcast featuring current and former NFL players, vIQtory uncovers how to increase performance on and off the gridiron.
Sam Watts Kicking - Coach Sam Watts develops that winning edge in the area of Special Teams. With 20 plus years of coaching from the sidelines and 3 State Championships, Coach Watts is your resource/advisor, offering video conferencing, coaches workshops, and team camps. Coach has 30 years of experience training kickers and punters and currently has clients playing in the NFL, CFL, and indoor leagues, along with All-Americans in college and high school. Contact Coach Watts to start winning every Special Team snap.
Coach Fore - Chris Fore is a Varsity Special Teams Coordinator in Southern California. He has coached high school football for 16 years (8 as a Head Varsity Coach) and has been an Athletic Director for 6 years. He has served on the California Interscholastic Federation – Southern Section Football Coach's Advisory Committee, and currently, serves as a Board Member for the California Coaches Association.
MMAFx - A resource dedicated to teaching the most comprehensive and dynamic "football hand fighting skills training" program available to coaches and athletes of all levels. Setting goals to develop and increase the football athlete's hand speed, timing, precision, endurance, and confidence.
YOUTH-FOCUSED
Coaches-Clinic.com - Providing live and recorded online coaching clinics for youth football coaches.
I Youth Football - I Youth Football helps you own complete training packages (and territory ownership) for coaches, parents, and organizations to teach football skills to kids ages 3 to 11. Our curriculums explain skill training and inclusive communication styles for kids based on the players' ages and maturity.
National Youth Football Championships - The oldest & finest post-season youth football tournament held in the USA.
Want to add your site to the list? Email Glazier for more information.
$399 UNLIMITED COACHES SEASON PASS
One low price gets your school and feeder programs: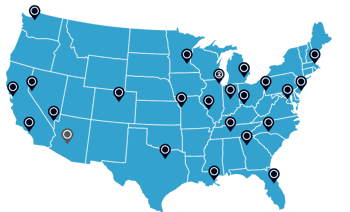 UNLIMITED NATIONWIDE
FOOTBALL CLINICS
Each clinic has 100+ sessions of practical Xs and Os for your entire staff. Network and brainstorm with some of the best speakers in the game.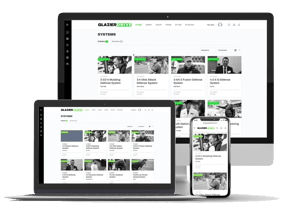 DIGITAL COACH EDUCATION
GLAZIER DRIVE
Join 15,000+ coaches on Glazier Drive and learn anytime. Glazier Drive has 26 complete systems, live Q&As, networking events, 1,100 videos and forums.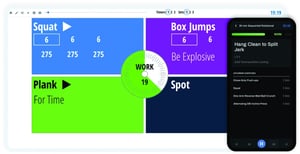 WEIGHTROOM EFFICIENCY TOOLS
RACK

COACH
Audio-visual timers to drive weight room efficiency, empowering you to have more time to focus on teaching and motivating your athletes ($750 value).