COACH AND COORDINATOR GLAZIER CLINIC SWEEPSTAKES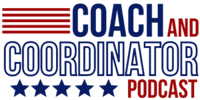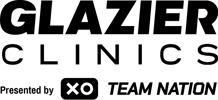 Coach and Coordinator Sweepstakes
Official Rules
NO PURCHASE NECESSARY TO ENTER OR WIN. A PURCHASE OR PAYMENT WILL NOT IMPROVE YOUR CHANCES OF WINNING.
Eligibility. This Glazier Favorite Drill Sweepstakes ("Sweepstakes") is open to all natural persons who are legal residents of the 50 United States and District of Columbia, who are at least 18 years old at time of entry. Void outside the USA, in Puerto Rico, the US Virgin Islands, and other United States territories and possessions. The Sweepstakes is subject to all applicable federal, state, and local laws and regulations and is void where prohibited by law
Sponsorship. The Sweepstakes sponsor is Glazier Clinics, located at 1880 Office Club Pointe, Colorado Springs, CO, 80920. Sponsor and its respective affiliates, subsidiaries, successors, assigns, agents, representatives, officers, directors, shareholders, and employees, and any entity involved in the development, production, implementation, administration, judging or fulfillment of the Sweepstakes, including without limitation, the immediate family members of such individuals, are not eligible to participate. Sponsor will conduct the Sweepstakes substantially as described in these Official Rules.
Entry Period. This Sweepstakes begins on December 8, 2021 at 12:01 AM Eastern and ends on December 1, at 11:59 PM Eastern ("Entry Period").
How to Enter. During the Entry Period, visit the Sweepstakes email that was sent to you. You will be asked to provide basic contact information, including your name, phone number, email address, etc. You must complete all required fields of the entry form with information that is valid).
Content Agreement. By submitting any drills/content to Glazier you agree to allow Glazier to edit and post your content to any and all Glazier digital platforms and/or use in any other Glazier related products, in-person and/or digital events, marketing/promotions, and/or use for Glazier partners all without notification or without compensation.
Limitations on Entries. LIMIT ONE ENTRY PER PERSON PER EMAIL ADDRESS. No third party entry or entry through any sweepstakes service is permitted. Any person who attempts or otherwise encourages the entry of multiple or false contact information under multiple identities or uses any device or artifice to enter or encourage multiple or false entries, as determined by Sponsor, will be disqualified. Use of robotic entry devices is strictly prohibited.
Prize. One (1)
Glazier Season Pass for your entire coaching staff (including HS, JH and feeder programs)($399 value)

Unlimited Access to all Glazier Clinics
Unlimited Glazier Drive Access

Travel Expenses for one clinic: Hotel, Flight, Rental Car or Mileage. (up to $1500)
All other expenses not specifically mentioned herein are solely the winner's responsibility including, but not limited to, luggage fees, ground travel, upgrades, etc. Winner understands there are inherent risks involved in travel and these risks may be present before, during, and after the trip. Winner agrees to accept the Prize "as is" and entrants hereby acknowledge that neither Glazier Clincs nor Administrator is in any manner responsible or liable for any warranty, representation, or guarantee relative to the Prize, including warranties provided exclusively by a prize supplier. Additional terms and conditions may apply to airline for which Sponsor and Administrator shall not be responsible or liable in any way for any cancellations, losses or damages. Approximate retail value of the Prize is $1,500, depending on fluctuations in airfare and clinic location. Any difference between stated approximate retail value and actual value of Prize will not be awarded. All travel must take place before March 15, 2022 or the Prize will be forfeited. Winner is solely responsible for any federal, state, and local taxes. Winner must provide Sponsor with a valid Social Security number or taxpayer identification number before prize will be awarded. [A Form 1099 will be issued to Prize winner.]
Drawing. Winners will be selected in a random drawing from among all eligible entries collected during the Entry Period taking place on or about December 1, 2021. The drawing will be conducted by Glazier Clinics, whose decisions and interpretations on all matters relating to the Sweepstakes and these Official Rules are final and binding in all respects. Glazier Clinics reserves the right to disqualify any entrant or winner and may refuse to award a prize to a person who is not eligible or has violated a rule, gained unfair advantage in the Sweepstakes, or obtained winner status using fraudulent means. If there is a dispute about the identity of an entrant, prize will be awarded to the natural person to whom the email address is assigned by the internet service provider responsible for the domain associated with the submitted email address. If winner is found to be ineligible or not in compliance with Sweepstakes rules, winner will be disqualified and an alternate winner will be awarded the prize in a separate random drawing. Winner will be notified by telephone. Inability of Sponsor to contact winner by telephone within seventy two (72) hours after selection, may result in disqualification of winner and an alternate winner may be selected in a random drawing at Glazier Clinics discretion
Odds. The odds of winning will depend on the number of eligible entries received, according to the eligibility requirements in the Sweepstakes.
WARNING: ANY ATTEMPT BY ANY PERSON, WHETHER OR NOT AN ENTRANT, TO DELIBERATELY DAMAGE, DESTROY, TAMPER WITH OR VANDALIZE ANY SPONSOR-OWNED WEBSITE OR MOBILE APPLICATION OR RELATED SOCIAL NETWORKING SITE, THE ENTRY PROCESS, OR OTHERWISE INTERFERE WITH OR UNDERMINE THE LEGITIMATE OPERATION OF THE SWEEPSTAKES, MAY BE A VIOLATION OF CRIMINAL AND CIVIL LAWS AND SPONSOR RESERVES THE RIGHT TO SEEK DAMAGES AND DILIGENTLY PURSUE ALL REMEDIES AGAINST ANY SUCH PERSON TO THE FULLEST EXTENT PERMITTED BY LAW.
General Terms. By entering this Sweepstakes, you promise to abide by the Official Rules and decisions of Sponsor, which will be final and binding in all respects. Sponsor reserves the right, at its sole discretion, to refuse, disqualify or withdraw any entry at any time. Sponsor will not be responsible for any injury, damage or loss of any kind arising out of your participation in the Sweepstakes. YOU AGREE TO RELEASE, DISCHARGE, AND HOLD HARMLESS SPONSOR, ITS AFFILIATES, SUBSIDIARIES, EMPLOYEES, OFFICERS, DIRECTORS, AGENTS AND ASSIGNS FROM AND AGAINST ANY OR ALL CLAIMS, LOSSES, INJURIES, OR DAMAGES RESULTING FROM PARTICIPATION IN THE SWEEPSTAKES. Except where prohibited by law, by accepting prize, winner grants Sponsor a perpetual, worldwide, royalty-free license to use winner's name, photograph, voice, and/or likeness without further authorization, compensation, or remuneration of any kind for advertising, promotion and other publicity purposes in any and all media now or hereafter known throughout the world.
Why Glazier?
The most topics at every event
Deep dive into the Xs and Os of football
Year-round learning on Glazier Drive
Best value for your dollar with the Season Pass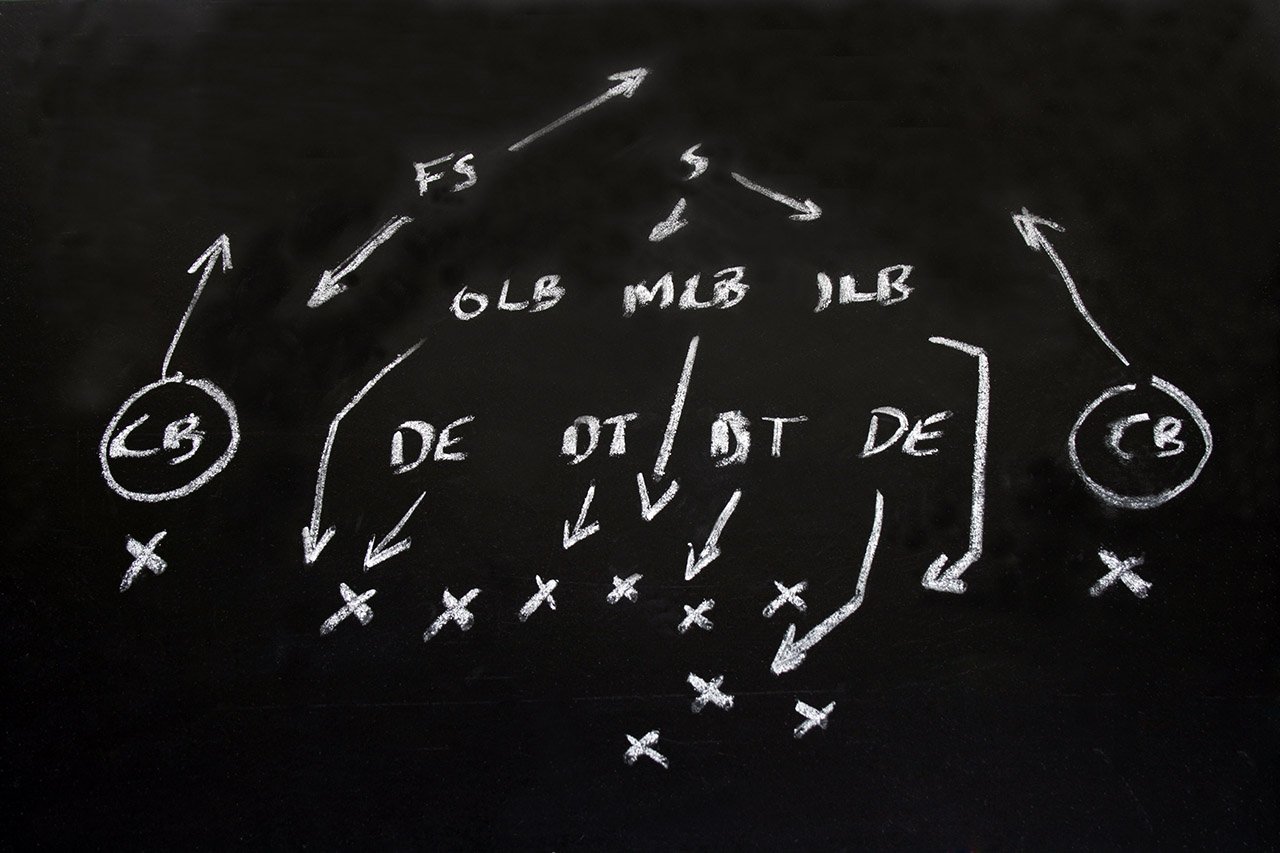 Glazier
Partners
These trusted suppliers make your Season Pass affordable. Give them a shot at your business.