Online

Basketball

Coaching Clinic
September 18 - 21st
Learn from some of the best basketball coaches nationwide, September 18-21, 2023.
VIEW FULL SCHEDULE BELOW
Get ready to be inspired by our star-studded lineup of championship-winning basketball coaches. They bring with them a wealth of experience and winning strategies that are sure to elevate your game.
*Speakers, topics, and times are continually being added and are subject to change.
Monday, September 18th
Tuesday
, September 19th
Thursday, September 21st
"Glazier Clinics are the best place to go for coaches who want to get better at their craft. The growth isn't just happening in the ballroom, it's happening early in the morning, during the meals and late into the night. The energy of the clinic gets you fired up to get out on the field."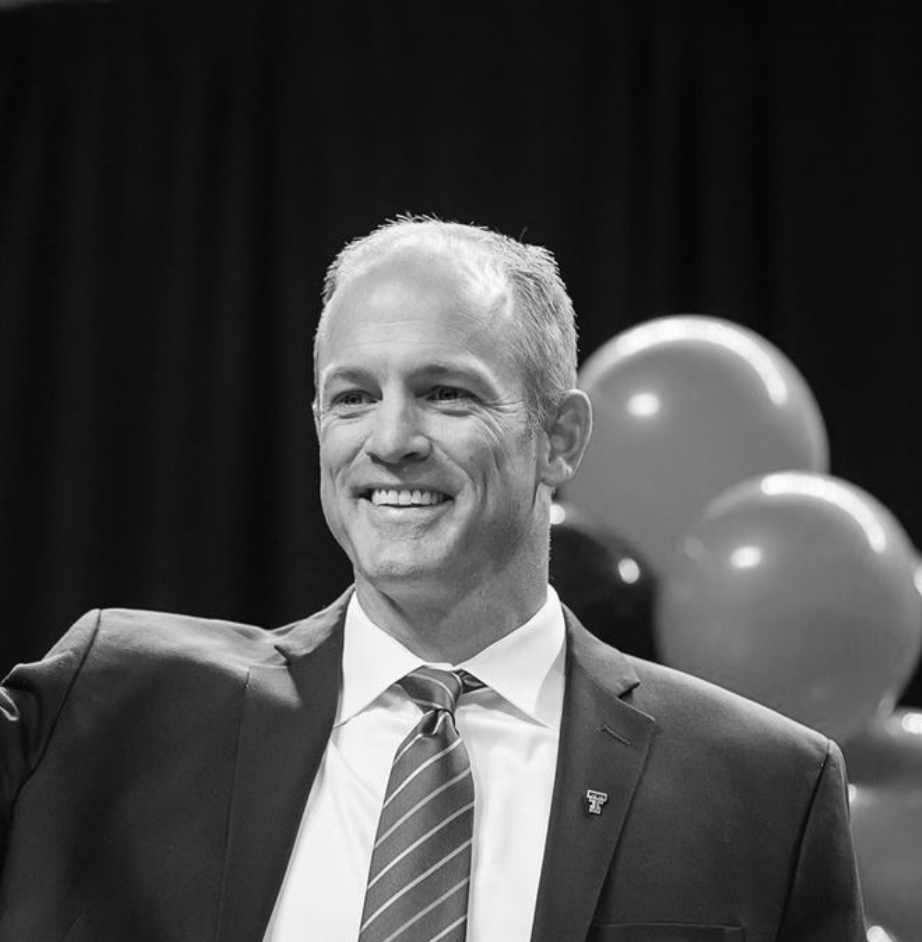 Offensive Analyst | University of Oklahoma
What to Expect
Join Glazier's online basketball clinic and take your skills to new heights! Led by top-notch basketball coaches and experts, this virtual training experience is designed to enhance your techniques, strategies, and overall game performance.
Whether you're a beginner looking to build a solid foundation or an experienced coach aiming to refine your skills, this online clinic is tailored to meet your needs. Dive into immersive sessions packed with interactive drills, insightful demonstrations, and personalized feedback.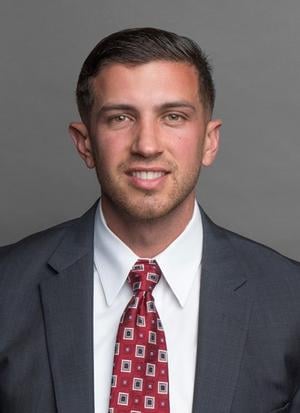 Chris Capko
Men's Basketball Associate Head Coach, USC
Chris Capko, promoted to Associate Head Coach for USC's men's basketball program in August 2021 by head coach Andy Enfield, has been an integral part of the coaching staff since April 2016. His role has been pivotal in shaping the program's foundation through strong recruiting efforts. Capko's dedication to the sport earned him recognition as one of the few invited to the NCAA Champion Forum in 2023, focusing on leadership development and the qualities needed to excel as a head coach. With prior coaching experience at institutions such as Florida International University, Georgia Southern, and Stetson, as well as a notable collegiate playing career, including time at the University of Florida and USF, Capko brings a wealth of basketball knowledge to USC. He also boasts academic achievements, having earned Academic All-Big East honors during his college years and a Master's degree in adult and technical education from Marshall University in 2009.
Hailing from Lakeland, Florida, Capko's basketball journey has come full circle since his days as a starter for Kathleen High School during their 2001 FHSAA 4-A State Championship victory. He is now a dedicated family man, with his wife Miranda and their first child, Zoe Saint, born in August 2021, adding a new chapter to his already impressive basketball career.
Chris Crutchfield
Men's Basketball Head Coach, University of Nebraska
Chris Crutchfield, the 22nd head coach of Omaha men's basketball since March 2022, brings two decades of coaching experience to the program. A former student-athlete at Omaha in the early '90s, he also served as an assistant coach during the 1995-96 season. Crutchfield's coaching journey includes a recent stint at Oregon, where he contributed to an NIT appearance, and a head coaching role at East Central in Oklahoma in the 2020-21 season. Previously, he spent eight years as an associate head coach at Oklahoma, playing a pivotal role in recruiting and developing notable players like Trae Young and Buddy Hield. With six NCAA Tournament berths and a Final Four appearance under his belt during his time at Oklahoma, Crutchfield brings a wealth of experience and success to Omaha's basketball program.
Crutchfield's coaching career also includes roles at Oral Roberts, TCU, and New Mexico State. His debut coaching experience was at Omaha, and he later served as an assistant coach at the University of Texas-San Antonio. As a former student-athlete at Omaha, Crutchfield earned his bachelor's degree in criminal justice in 1992 and later completed his master's degree in health, physical education, and administration in 1996. Alongside his wife Jodi, who is also a UNO graduate, they have three sons, Derrick, Jalen, and Josh.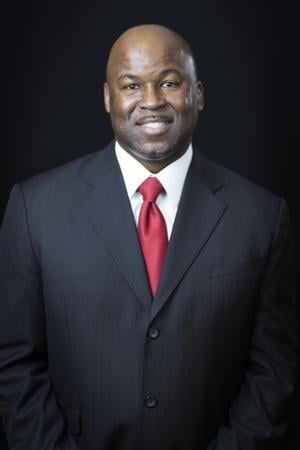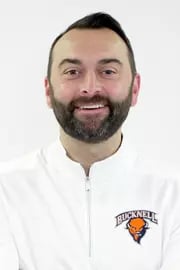 John Griffin III
Men's Basketball Head Coach, Bucknell University
John Griffin III, a 2008 Bucknell graduate, was appointed as the 22nd head coach of the Bison men's basketball program in March 2023, marking his return to his alma mater. Griffin boasts two prior stints at Bucknell, both as a student-athlete and an assistant coach, during which the team achieved remarkable success, including four NCAA Tournament appearances. As an alumnus with deep Bison roots, Griffin's passion and energy for the game have translated into effective coaching, notably during his tenure at Saint Joseph's University. He has helped lead teams to significant improvements in performance, showcasing his potential to bring Bucknell back to prominence. Griffin's extensive playing career, professional experience in Europe, and coaching journey reflect his dedication to the sport, making him a promising leader for the Bison men's basketball program.
Griffin's basketball journey also includes a stint with the Indiana Pacers as a video coordinator and coaching positions at Rider University, where his team participated in the CBI postseason tournament, and Saint Joseph's University. Under his guidance, the Hawks at Saint Joseph's saw steady improvements in their win totals. Griffin's basketball lineage extends to his family, with his father, John Griffin II, having a coaching career at Siena and Saint Joseph's. Married to Brianna Gauthier, a former women's basketball student-athlete and coach, Griffin is a family man with three young sons, John Joseph IV, Charles, and Landon.
Dave Davis
Men's Basketball
Associate Head Coach, Virginia Miltary Institute
Dave Davis, entering his second season as associate head basketball coach, joined the Keydets in May 2022. In the 2022-23 season, he made a significant impact as VMI ranked first in the SoCon in free throw percentage, led the league in offensive rebounding, and showcased strong three-point shooting. Prior to his tenure at VMI, Davis served as the associate head coach at the College of Charleston, contributing to the team's success with four players earning All-Colonial Athletic Association honors. With a coaching career spanning 28 years, including head coaching roles at Newberry College and Pfeiffer University, Davis has an impressive track record of success, boasting numerous championships, NCAA Tournament appearances, and notable player achievements. His coaching tree includes prominent figures in both college and professional basketball, underscoring his influence on the sport's development.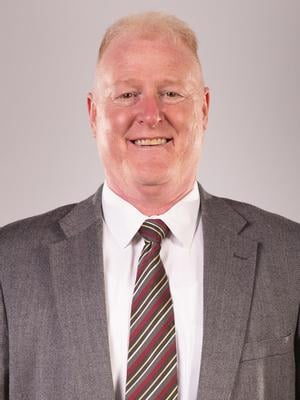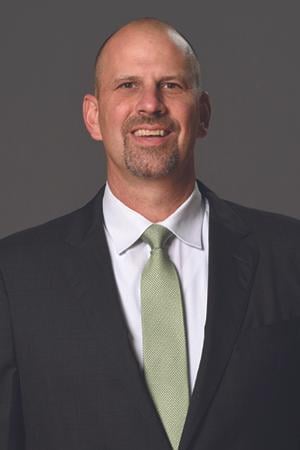 Paul Sather
Men's Basketball Head Coach, University of North Dakota
Paul Sather, appointed as the University of North Dakota's Head Men's Basketball Coach in 2019, brings an impressive coaching background, having previously led the Northern State Wolves to back-to-back conference coach of the year titles and an NCAA Division II championship game appearance. With a coaching career spanning 24 years, including 20 in South Dakota, Sather has amassed a remarkable record of 303-169 (.642). His arrival at UND signaled a promising era for the Fighting Hawks, and under his guidance, the team achieved significant milestones. In his first season, Sather steered the Hawks to the Summit League Tournament title game, marking a historic moment in the program's history. Off the court, UND's men's basketball team excelled in community service and academic achievements, setting a high standard for student-athletes. Sather's extensive experience and commitment to success both on and off the court make him a respected figure in the UND basketball community.
Sather's coaching journey began at Black Hills State, where he played a pivotal role in turning the program around, evolving it into an NAIA Final Four contender. He also boasts a successful stint as an assistant at Northern State, where his teams secured three league titles and NCAA Tournament bids. Sather's dedication to the game and his deep roots in the Dakotas, combined with his leadership qualities, have made him the ideal choice to lead UND's basketball program into the future. He, alongside his wife Kelsie and their children, Sam and Becca, is dedicated to building on the program's rich tradition of success and community engagement.