WHAT'S IT LIKE TO ATTEND A

GLAZIER CLINIC?



GLAZIER FOOTBALL CLINICS FOCUS ON ONE THING.
WE HELP COACHES WIN!




Our clinics feature
top coaches
from all levels of football. Learn from winning football coaches how to improve your game.
GLAZIER CLINIC

SESSION TYPES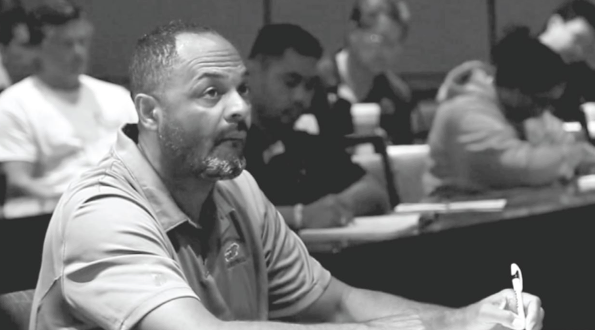 You'll find topics covering every part of football:
planning/organization

scheme

fundamentals/drills

special teams

and many more.
Five Benefits of Attending Glazier Clinics
1. Variety of Speakers: Clinics Speakers include NFL, BCS-level college, and high school coaches, and at any given time, 7 to 10 coaches are speaking on various topics. Glazier clinics run from Friday afternoon to Sunday mid-day, with some clinics beginning as early as Thursday afternoon and concluding by Saturday afternoon.
2. Networking Opportunities: Coaches from 70 of MaxPreps' top 100 high school teams attend Glazier Clinics. The conferences allow coaches to trade stories with the best in the business.
3. Online Learning: For one low price, coaches can get unlimited access to all Glazier Clinics for their entire staff for a year and access to the Glazier Drive, which includes 40 complete coaching systems, live coach talks, 2000+ curated videos, and forums.
4. Expanding Knowledge: Position coaches or coordinators looking to expand their areas of expertise can attend speeches that focus on topics outside their job descriptions. For example, most Glazier Clinics have speeches about how you should approach leadership like a CEO.
5. College and Continuing Education Credits: Glazier Clinics will provide a certificate of attendance for live clinics upon request. This can then be submitted to your school board or state for CE credits depending upon their policy.
"Glazier Clinics have been a critical part of our off-season growth and development as a staff. The quality of speakers and the variety of topics allow for every coach on our staff to improve and prepare for the next opportunity to coach our student-athletes."
-TOM PULFORD
FORMER HEAD COACH, PALMER RIDGE HS, CO
"Glazier Clinics have allowed our staff to learn from the top coaches in the country. The ability to attend clinics and access online content has allowed us to become better coaches. There are no other clinics that offer this type of content for your staff"
-JON HOLMES
HEAD COACH, BISHOP MIEGE HS, KS
"I have been going to Glazier Clinics since I began coaching back in 2008. I learned so much as a young coach at all the clinics I went to. After 3 State Championships and a Runner-Up finish, I still attend sessions because the value of what their speakers have to offer is incredible. There is no doubt Glazier Clinics provide the best opportunities you're going to find for growth and improvement."
-KYLE RALPH
HEAD COACH, NEW PALESTINE HS, IN